You can access new features in Teams quicker by turning on Public Preview (Early Access).
We recently blogged about both Polls and new types of Teams meetings, frustratingly some of these features were withdrawn by Microsoft shortly after our posts. We discovered however that you can take advantage of all of the features highlighted in our blogs, and will be among the first to see new releases on Microsoft Teams by activating Public Preview mode.
How To
To turn on Public Preview log into Teams, in the top right-hand corner next to your profile icon select the ellipsis (three dots) button for 'Setting and more'.
Select 'About' then 'Public Preview'.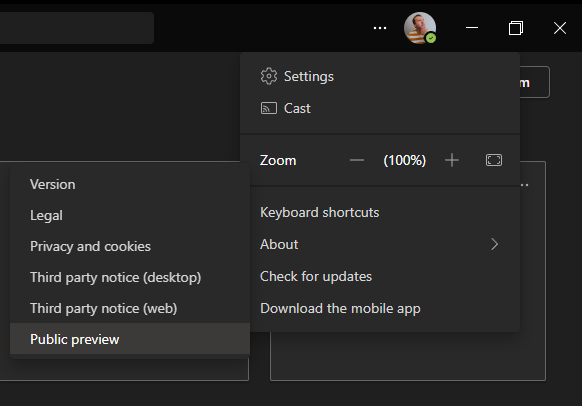 A prompt window will then open confirming you agree to activate the public preview, select the 'Switch to public preview' button to confirm.
Teams will then restart, once it reopens you will notice your profile icon now has a little P or EA meaning Preview or Early Access. Microsoft is in the early stages of changing it to EA for everyone.

Note
Public Preview is activated on each device separately. If you use more than one computer, laptop, or device you will need to activate it on all of them if you wish.
With Public Preview activated you can now take full advantage of Polls in Teams meetings with extra features available in Forms for Teams, including multiple questions and word cloud, you can find out more details in our previous blog post. Why not try out one of the different forms of Teams meetings including 'Lecture' or 'Class', again, you can find out more information on how in our other previous blog post.
---
Help and Support