Microsoft has been extremely busy updating its products and apps, in this blog we break down the essentials in easy bite-size chunks. Let's dive straight in and find out more about the Office 365 rebrand, Teams additions and Stream updates.
Say hello to Microsoft 365
Microsoft is currently rolling out a rebrand of Office this includes Office.com, the Office mobile app, and the Office app for Windows all of which will become Microsoft 365, with a new icon, a new look, and even more features promised.
The Office 365 to Microsoft 365 changes are rolling out now and will continue with the Office app on Windows and the Office mobile app update is set for January 2023 currently.
---
Teams updates
Teams has had a few updates recently with the introduction of Home page for Class Teams and Reflect and there's no evidence of them stopping with the introduction of these new features below.
New meeting types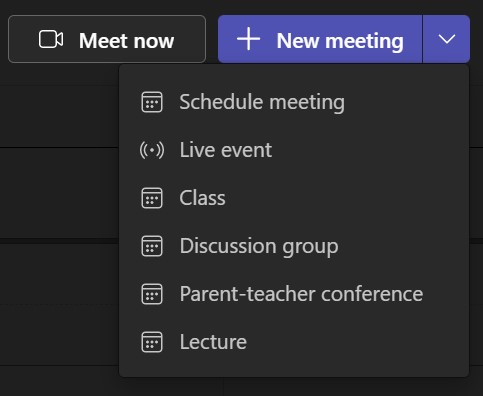 Microsoft has rolled out 4 new types of meetings Including Class, Discussion group, Parent-teacher conference, and Lecture each has different presets options however you can still edit them as needed.
There is now an Options button to provide easy access to change lobby, presenter, mic, chat, camera, and reactions settings. There is also a more options button where you can enable Q&A and record the meeting automatically.
If you are wanting to set up breakout rooms or a whiteboard for your meeting once you have set up the meeting, added a Team's class or channel, and saved your meeting simply edit the meeting in your calendar and the options will now be there.
Record a video clip in Chat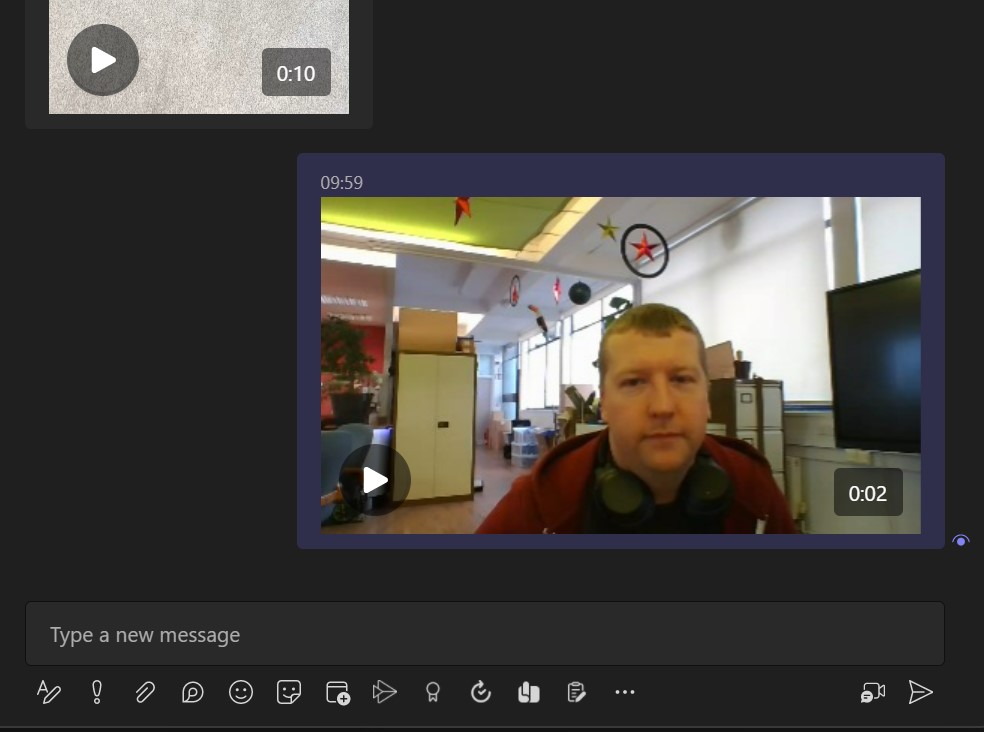 You may have noticed when writing a chat message to someone that next to the send button there is now a camera button.
This is the record a video clip button, by selecting it you can record a video message to send to the people in the chat rather than writing a lengthy message, this may be easier.
---
Stream updates
Microsoft announced that Stream, now known as Stream (Classic), was to be retired and that it would migrate its video platform to a SharePoint version. From now on the Microsoft 365 Stream app will now open in its new home on SharePoint and this looks completely different from what you would normally expect to see…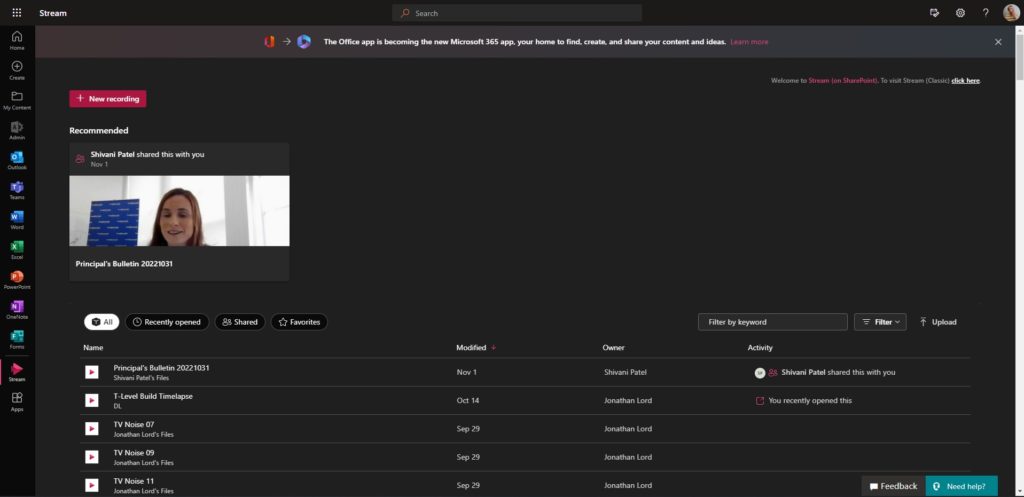 It now looks similar to how you view files in OneDrive, however, this is just a list of all the video files you have uploaded to your OneDrive, shared on Teams and have been shared with you by other people. The videos you have recorded or uploaded to Stream (Classic) can't be found in this list currently…
Never fear you can still currently (for the time being) access and use Stream (Classic) by selecting to visit it in the top right hand corner of the page or entering the URL: https://web.microsoftstream.com/.

If you would like you can start using Stream (on SharePoint) now, you can upload videos and create new recordings by selecting the relevant buttons.
For more information on Microsoft's timeline of the Stream migration head here.
---
Help and Support