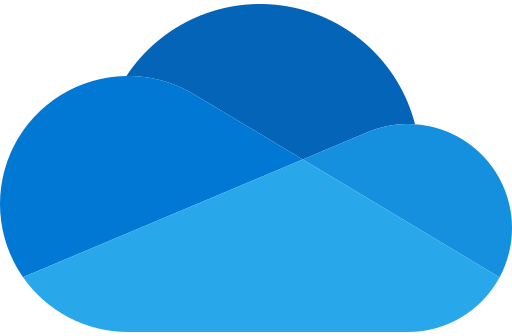 Stream has now migrated video permissions have remained the same and are still accessible within Microsoft products. Embedded and shared videos linked to from LearnZone and other external spaces are no longer working but DO NOT PANIC! Migrated videos are now stored in a new folder "Stream Migrated Videos" on your OneDrive or Teams SharePoint and can be re-shared or embedded from here.
It's worth noting if your folder appears to be empty, your videos haven't migrated yet and they will still be on Classic Stream.
How to re-share and embed
Navigate to Microsoft OneDrive online in Edge or Chrome
Open the Stream Migrated Videos folder
Locate the file you wish to share or embed
Click on the file name to open the video (which will open in new Stream SharePoint)
At the top of the video, you can then select Share or the three dots, then Embed to get the embed code.

---
New Look Stream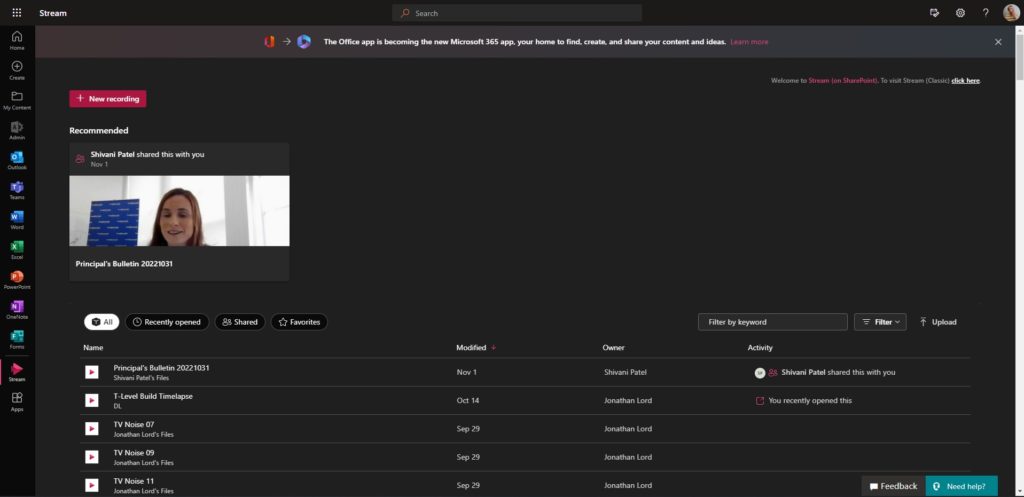 It now looks similar to how you view files in OneDrive, however, this is just a list of all the video files you have uploaded to your OneDrive, shared on Teams and have been shared with you by other people. The videos you have recorded or uploaded to Stream (Classic) can't be found in this list currently…
Never fear you can still currently (for the time being) access and use Stream (Classic) by selecting to visit it in the top right-hand corner of the page or entering the URL: https://web.microsoftstream.com/.

For more information on Microsoft's timeline of the Stream migration head here.
---
Help and Support