Microsoft regularly updates Teams with new bug fixes and new features. Here's a quick glance at some of the more recent changes to the software and features some you may have seen and others may be new to you. These include:
New Breakout room settings and features
Screen sharing with the Share tray
New meeting options to help with class management
Noise suppression to get rid of those pesky background noises
Swapping tenancy to access other organisations teams such as the EDTech GIFHFE
Watch the Quick Glance video to learn more.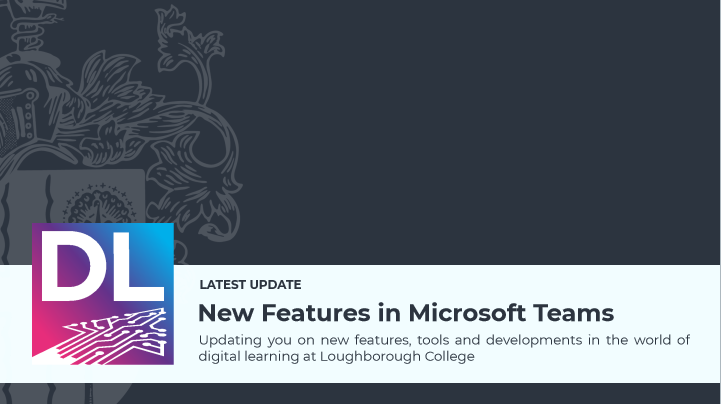 If you have any questions contact the Digital Learning Team at: digitallearning@loucoll.ac.uk and don't forget to check our blog again tomorrow for the next video in the Quick Glance series.