From the start of October, learners will no longer be able to enrol themselves on courses, units, or modules. From now staff will need to activly manage access to their LearnZone course pages inline with our Setup core principle.
---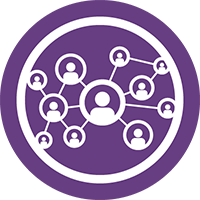 Manage
You will need to actively manage access to your digital spaces to help meet GDPR and ensure they are safe and secure.
---
In this tutorial video, we take you through how to enrol and how to unenrol learners on your FE and HE LearnZone course pages.
To learn how to do this, watch the short how-to video below. As a note, how to unenrol a learner starts at: 1:39.
For more videos, posts and important updates keep your eyes peeled on the Digital Learning blog for helpful advice and guidance. As always, contact the Digital Learning team for further support and advice if needed.