---

EdTech level-up submissions are by invitation only. Do not submit to assessments unless your manager has instructed you to do so.
---
Step 1 – Sign Up
To sign up click this button and complete the form.
Once you've signed up (click button above), it will take a little time for the GIFGE team to add you to their organization on Microsoft Teams.

You do not have to enter your own twitter handle. Just enter the words 'None' instead.
The college Twitter handle is @lborocollege
Step 2 – Explore the GIFHE Environment & Teams
Once you've been added you will notice in the TOP RIGHT of Teams you will have another organization for which you can switch to called GIFHE and you will be a (Guest) on their network.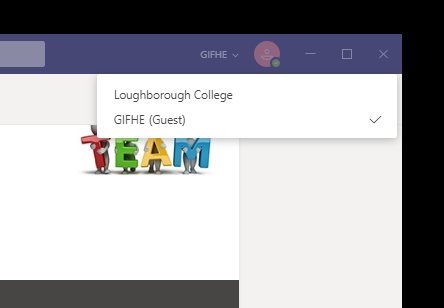 Once inside, you will notice a couple of Teams with different resources. Orient yourself in this new environment (see below). Explore the options, then watch the orientation video below.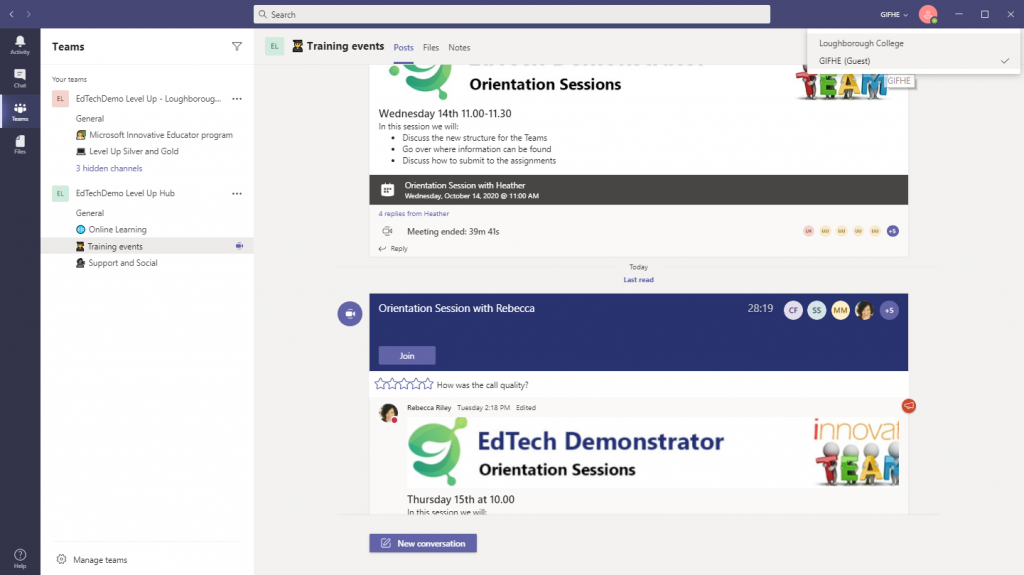 Step 3 – Watch the Orientation Video Recording
To get started you can watch the meeting kindly put on by Rebecca Riley at GIFHE.
This session covered:
Discuss the new structure for the Teams
Go over where information can be found
Discuss how to submit to the assignments
Step 4 gain Microsoft Innovator Educator (MIE) status
You will need to sign up to the MIE Center using your college account and complete two hours of online training.
We recommend completing the Empower every student with an inclusive classroom MIE course first as this shows essential skill on how to make your TLA Accessible.
After completing your 2 hours of training you will need to download your transcript and then upload it to the EdTechDemo team site.
Step 5 – Get going with the Level Up Silver Award
Make a start on the Level Up Silver Award. For queries and support within Loughborough College please contact the eLearning Team on elearning@loucoll.ac.uk