As we are once again having to work and teach from home online, you may miss having access to your classroom whiteboard. With Microsoft Whiteboard you can now utilize an interactive Whiteboard via Office 365, you can also install the App onto your computer or laptop and access Whiteboard directly in Microsoft Teams Meetings by selecting the Share Content button and selecting Whiteboard.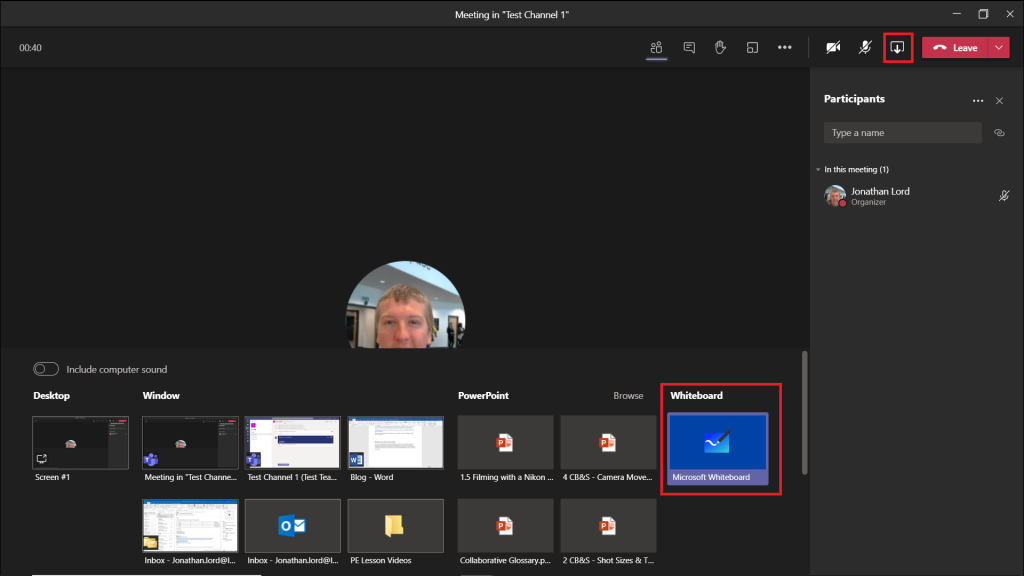 You will then be asked if you want to Present or Collaborate. If you just want to edit the Whiteboard yourself and for the other attendees to only be able to view it, you would select Present. If you want everyone to be able to edit the Whiteboard you would select Collaborate.
If you have yet to use Whiteboard and would like to learn how to use it and the many features it has, take a look at the Microsoft video linked below:
It should be noted there are more feature in the Whiteboard App than in Teams and Office 365.
Whiteboard will help with distance learning, and let you run collaborative lessons with the use of  drawing and writing in ink, importing images, annotations, stickers and notes.
For more help with using Whiteboard in Teams Microsoft have put together a Use Whiteboard in Teams FAQ here. EdTech have also produced some training videos on this too which you can access through Teams.
Once again, more videos and help will be coming so keep your eyes peeled on the eLearning blog for helpful advice and guidance.