Are you having issues controlling meetings with students? If so, try tweaking the meeting options. To easily access the 'Meeting options' settings click on the 'dot dot dot' to reveal the settings.
Common Issues
'Some learners can't get into the meeting' – this could be because if learners are 'Presenters' they can eject others from the meeting
'Learners mute the speaker' – This could be because 'Presenters' can mute others in the meeting.
'Learners share their screen' – This is because 'Presenters' can share their screens.
All of these issues are because learners have joined the meetings as a 'Presenter'. You need to ensure they are only 'attendees'. Preferably you should do this before the meeting, but it can be done at the start before the learners join.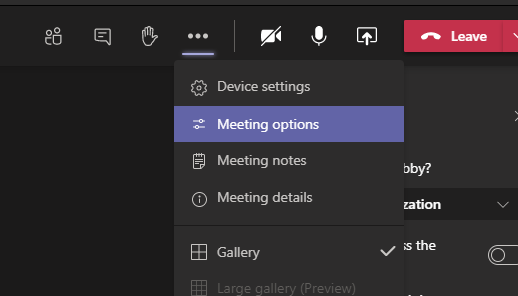 Notice the 'Meeting options' pane opens to the right of the meeting window.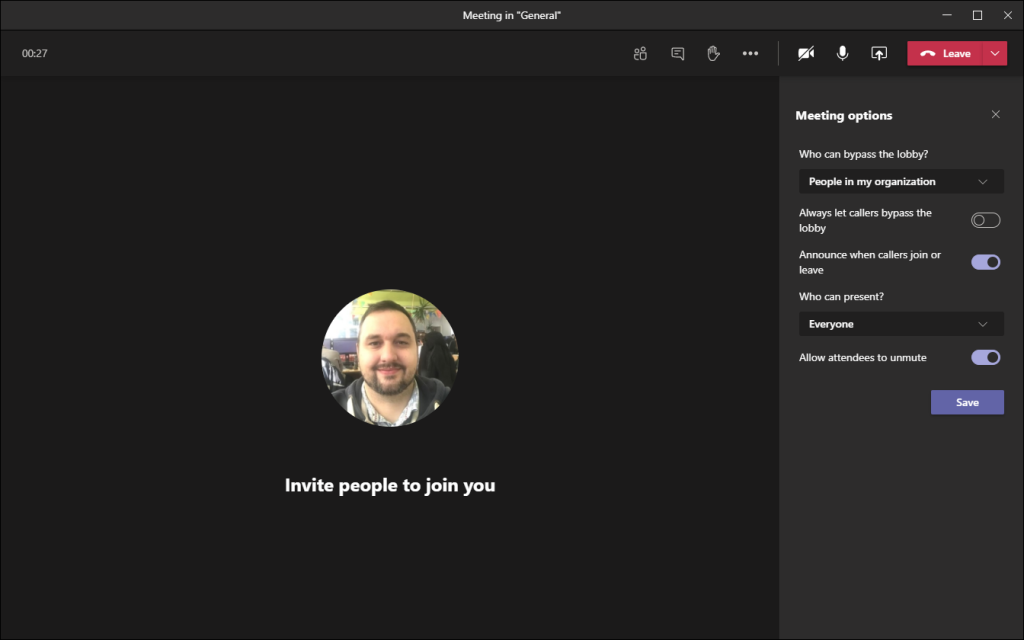 To help you with your lessons, it's best to set 'Who can present' to 'Only me'. This will prevent students from muting others, muting the teacher, sharing their screen, and ejecting others from the online lesson.
Additionally, you have the power to prevent attendees from 'unmuting' their microphones, which can help to control large numbers of learners who may keep interrupting.
If you are having issues, please contact the eLearning Team on elearning@loucoll.ac.uk for help, training and support.