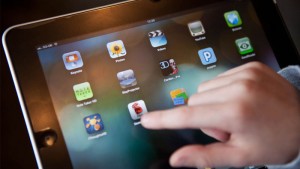 The world's first completely paperless public library is scheduled to open this summer in Bexar County, Texas, in the United States.
The BiblioTech is a low-cost project with big ambitions. Its first branch will be in a relatively poor district on the city of San Antonio's South Side.
It will have 100 e-readers on loan, and dozens of screens where the public will be able to browse, study, and learn digital skills. However it's likely most users will access BiblioTech's initial holding of 10,000 digital titles from the comfort of their homes, some of which sit in remote Texas.
According to the BBC,  this project cannot be named a "bookless library", BiblioTech's project co-ordinator, Laura Cole prefers the description "digital library" – after all, there will be books there, but in digital form!
What are your thoughts on this? A gimmick? A foot in the right direction? We would love to hear from you!
Learningtechnology@loucoll.ac.uk
For the full BBC news report follow this link;