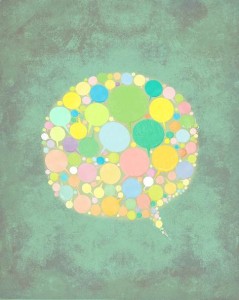 According to the Wikipedia founder Jimmy Wales, the custodian of the worlds biggest online encyclopaedia, the first major casualty of the online learning revolution will be the "boring" university lecture.
This is unless universities respond to the rising tide of online courses (MOOCs) as new major players emerge to displace them. Wales thinks instead that universities need to harness online technology where it really works.
Online courses provide such libraries of video lectures, supplemented with interactive information, that can be used at any time on a tablet computer or laptop.
Mr Wales suggests the future model of higher education will be to allow students to use recordings of lectures – and to use the teaching time to discuss and develop what students have been watching, in his words "It seems much more effective and is the direction I think we're going to go."
It would seem that online education is at a very interesting crossroads and is causing a stir of deabate between educationalists, policy makers, parents, businesses and those important stakeholders themselves…the students. The pressure to "change or die" surely seems a bit dramatic, but in reality, adaption and change is part of any successful educational experience.
So what do you think? Do you think the stagnant university lecture has seen its hayday or do you think that this model of delivery will always set a precedent for quality teaching? Whatever your view, we would like to hear from you!
Please email us at:
Learningtechnology@loucoll.ac.uk
Please title your subject as 'online vs. lecture'