ePortfolios have been popular in education for years. Since their inception, many tools have been introduced to help learners showcase their work.
Mahara has always been used as a tool to create portfolios, but is it the right tool for the job? It's clunky design and user interface make the task of creating a portfolio laborious and cumbersome.
At the end of this academic year we have decided to no longer support Mahara, instead offering a range of options to replace it. So, what ideas have we had?
Sway
Sway is the latest application to form part of the Microsoft Office 365 suite. It's accessible themes and parallax style designs make for truly stunning portfolios. Sway also links to external applications, such as YouTube and Flickr, so students can build portfolios quickly giving them more time to focus on their task.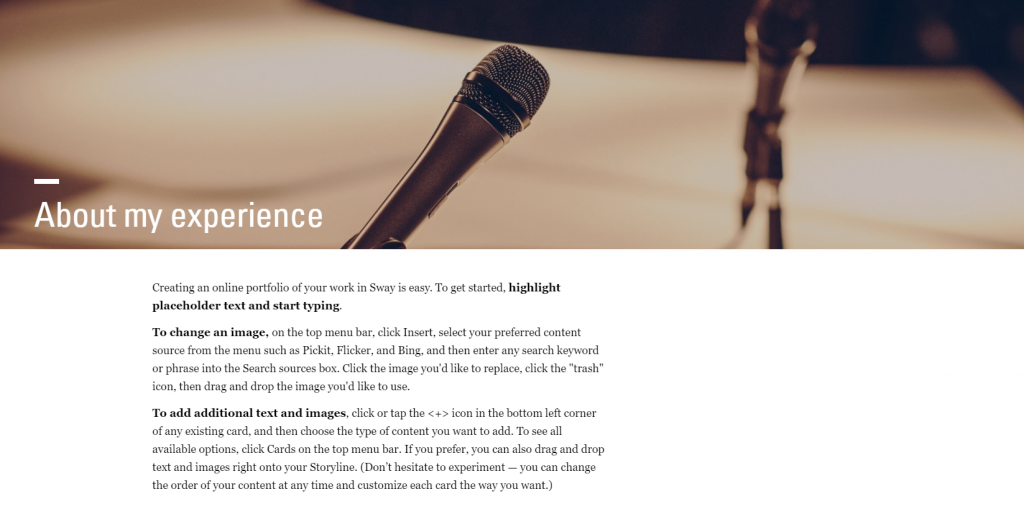 Sway is here to stay and will most likely be used by students when they enter employment.
Sway, unlike Mahara, is not built to be used as an assignment making tool. This means you may have to get creative in how you assess a student's work as they can't submit a Sway without being able to edit it. The best 'workaround' we have come across is portfolio presentations, whereby students take you through the portfolio and explain as they go. This presentation can then be recorded (through something like office mix) and used as the primary assessment evidence. Although presentations can be a timely process, it does reduce marking time.
Take a look at an example portfolio we made using sway.
Adobe Spark
Similar to Sway, Spark can create great looking pages. Additionally, Spark Video gives learner's an easy to use video creator that results in simple animated videos. Spark is very simple to use, and this is arguably its downfall. Spark is so simple because there are only a few features text, video and images. It is important to weigh the pros and cons of Spark and Sway in the context of your project.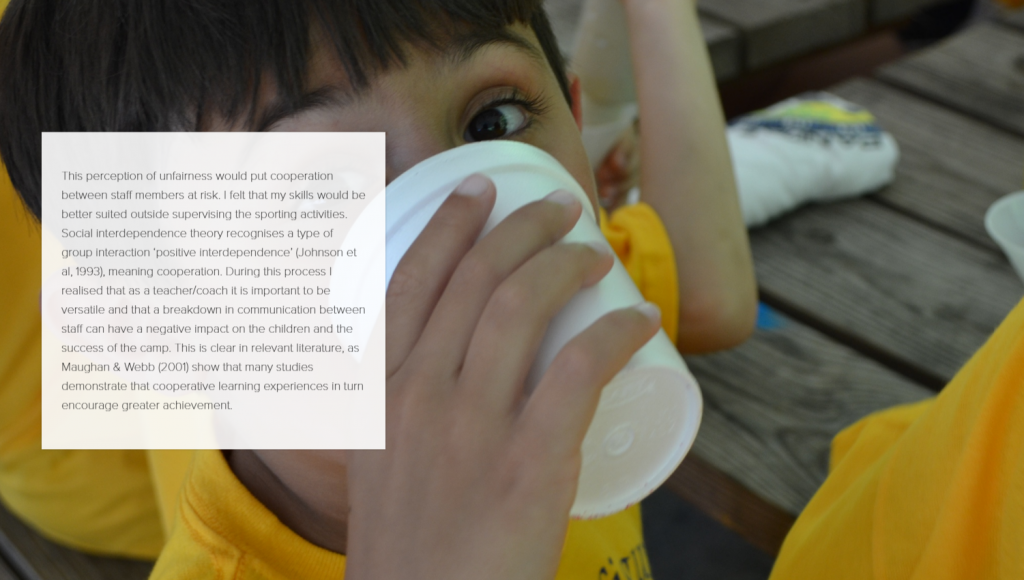 PebblePad
PebblePad is available for HE students and for those undertaking teaching and access qualifications at Loughborough College. This app was built as an alternative to Mahara so the idea is that anything Mhara can do, PebblePad can do better. PebblePad also works in browser, but unlike its rivals it is purpose built for education. Learners can submit portfolios to their tutor and receive feedback all in one place. Pebblepad also offers tutor created workbooks, blogs and much more. Mahara always seemed very clunky to use, but in just two clicks learners can be editing their work that is automatically submitted to the tutor.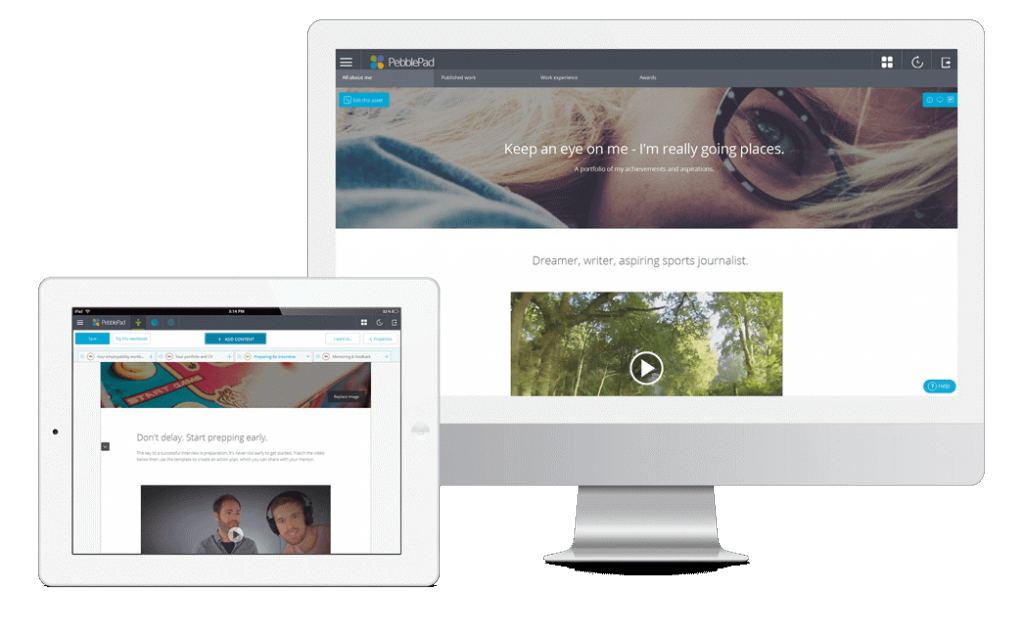 If you think PebblePad is for you, contact the elearning team.
Google Sites
Arguably Google's version of sway, Google sites is an easy way to build small websites. Sites' features include embedded items, images, video and obviously text. Some features in this new version of the app are not quite working as you'd expect. However, the final product is a nice looking site that can easily be owned by the tutor and edited by the student. Then on deadline day these permissions can be taken away from the student so nothing more can be added.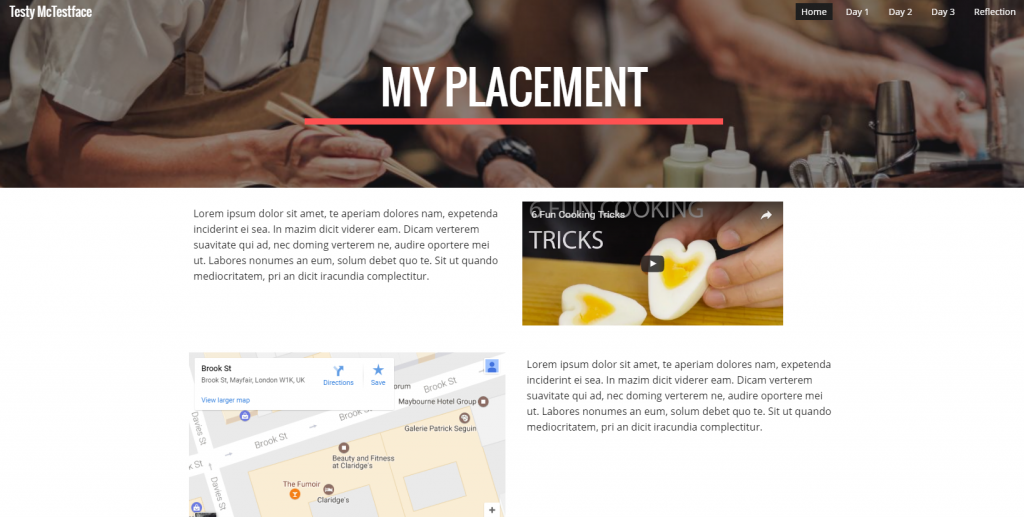 So there are a few ePortfolio solutions that work like a charm. More details will follow on the Mahara plans, as always you can contact us with any questions: elearning@loucoll.ac.uk